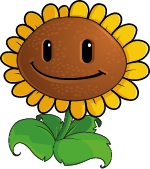 Welcome to Plants vs. Zombies Characters: Online Almanac!
Plants vs. Zombies: Online Almanac is a site where you can learn facts about all of your favourite Plants vs. Zombies characters!
Before you get started, we have some rules. Not following them could lead to ban.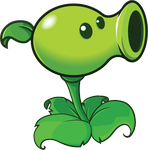 Don't post inappropriate content: Such content includes: swearing, sexual content and drug references etc. Doing anything of this sort once will result in a warning. Twice and you will be temporarily banned. If you post this type of content again once your temporary ban has been lifted, you will be banned.
Editing articles: Most articles can only be edited by administrators. This is to prevent spam and vandalism. If you want something to be edited, please contact Boopuffyboo, and he will do it for you.
Don't add articles to categories: If you see an article that you feel should be in a category, please don't add it yourself. You can feel free to ask Boopuffyboo, who will then decide whether or not to add it to the category.
Don't create articles: Again, contact Boopuffyboo if you want an article to be made. If you make an article, you will be temporarily banned. If you make numerous articles, you will be banned. No articles that are not on Plants vs. Zombies characters will be accepted, so keep that in mind when suggesting articles.
Thank you for reading, have fun!
Community content is available under
CC-BY-SA
unless otherwise noted.